Cryptoversal Books
Where NFT books get smart.
---
Like smartphones, smartwatches, and smart TVs, smart-books use revolutionary technologies to provide new features and experiences.
Smart-Book Features
Decentralized Files
More durable than an ebook file on a single computer or device, decentralized files are distributed across a network, making them resistant to erasure or censorship.
Immutable Ledgers
More authoritative than a paper receipt or email, an entry in an immutable public ledger on a blockchain certifies a smart-book's ownership and provenance.
Smart Contracts
Enhancing the text of a traditional book, smart contracts can govern innovative transactions, features, and experiences in ways we are only beginning to explore.
Author Benefits
Because smart-books are governed by smart contracts instead of accountants, we can say what no traditional publisher has ever said:
Authors will receive a royalty on every sale and again every time a previously purchased copy is resold by one reader to another, for an unlimited number of times, potentially forever;
Royalties will be distributed directly into the author's wallet as sales are recorded; and
A complete real-time record of sales is always viewable on an immutable ledger that can't be fudged or forged.
Preserving the Environment
The future of smart-books is sustainability. More than six orders of magnitude separate the most energy-intense blockchains from the most energy-efficient: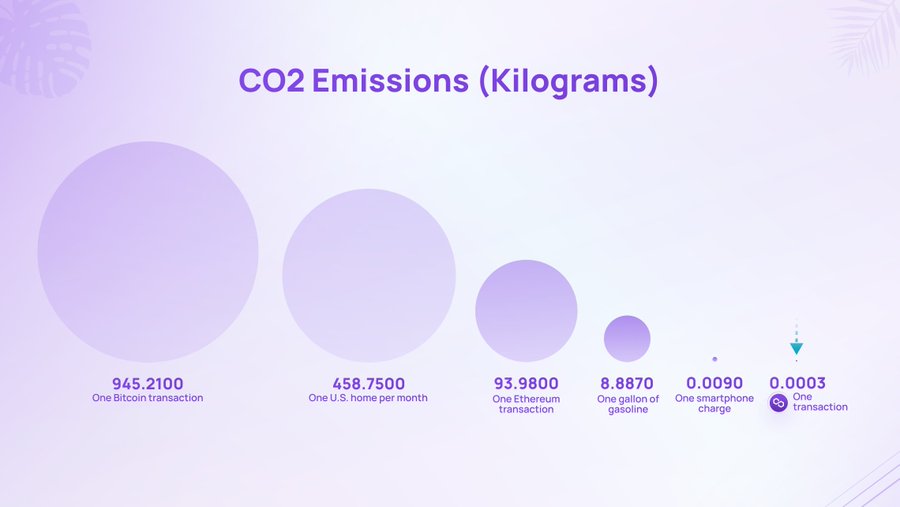 Smart-books minted on eco-friendly blockchains create less atmospheric CO2 than the printing, binding, boxing, warehousing, and shipping of physical books, leaving air-cleansing trees intact as an additional carbon offset.
What Will Smart-Books Become?
No one knows…yet.
As with the introduction of the printing press or the Internet, the smart-book revolution has the potential to transform our entire culture. At this cusp of publishing history, authors can either step forward to shape the future of books or step back and have those decisions made for them.
Cryptoversal authors are stepping forward.
Our smart-books will include the pathfinder projects that nurture new platforms and guide our world toward the literary marketplace of the future.
Smart-books will become whatever we make of them.
Join Us
Whether you've already established your crypto-cred or remain crypto-curious, join the Cryptoversal NFT Author Facebook group for news and updates on current and upcoming submissions.
---
Spotlight Projects
Available Now
Mad Messages
A Novel Collection
"The Dwogleys are an ancient race that spread the initial seeds of life among the stars. As a child, I was taught that when the Dwogleys moved on, they left their imprint on the halo that surrounds and supports our entire Galaxy. Many believe the Dwogleys watch over us still, and that in a time of great need, their Messenger will deliver a new directive. The signs are clear. The Dwogley Messenger is among us now, and the Galaxy will soon be forever changed."
The Dwogleys have crafted "Mad Messages" from eco-friendly Polygons. Each Message will unlock more story content and a new clue toward discovering the ultimate secret of the Dwogley Messenger.
This experimental work in the smart-book space collects chapters from The Mad Messenger by Greg R. Fishbone, one of the very first decentralized novels in literary history.
Inverted Homers
For Stories Lost Along the Way
Homer is the traditionally ascribed author of the Iliad and the Odyssey, two disconnected parts of a larger story, much of which has been lost to history.
Cryptoversal's Inverted Homer NFT invites us to remember physical works that have degraded into oblivion, burned in accidental fires, or perished by the torches of history's censors.
As you add smart books to your crypto-library, Inverted Homer will stand in for all of history's lost works that didn't make it onto the blockchain in time to save them.
On Sale Soon
The Gutenberg Bible
First Blockchain Vulgate
In 1454, at a print shop in Mainz, Johannas Gutenberg assembled a Latin Vulgate Bible that introduced Europe to the revolutionary moveable-type printing press. Gutenberg's press produced books so quickly and uniformly that some in his day suspected him of witchcraft.
The 15th Century book that revolutionized print publishing now heralds another revolutionary leap: the start of the Cryptopublishing Era.
On Christmas of 2021, the Artist Known as Cryptoversal partnered with WIP Publishing and PageDAO to mint the first Gutenberg Bible to the blockchain. A volume consisting of 1284 full-color pages was fully decentralized and placed into an in-market reader interface for the very first time.
Auction details coming soon.
Blockchain Angels
Bestowing Books and Blessings
In the beginning, God created the Heavens, the Earth, and the Blockchain Angels.
These collectible Angels crafted by the Artist Known as Cryptoversal bestow their blessings along with airdropped smart-books.
Rare Blockchain Angels deliver a single volume, while 1-of-1 Golden Blockchain Angels deliver an entire collection or series to holders as individual books release.
1611 KJV Bible Collection
First Blockchain Edition
In 1604, King James I commissioned a new English language edition of the Christian Bible. The King James Version, or KJV, would go on to shape the English-speaking world and become the most widely printed book in history.
The Artist Known as Cryptoversal is pleased to release the first series of decentralized books drawn from scans of the 1611 first edition of this monumentally important volume.
Other projects have their "genesis drops," but only this one has dropped an actual 400-year-old copy of Genesis.
---